Help restore and maintain vibrant healthy living with the Oriental Herb Company.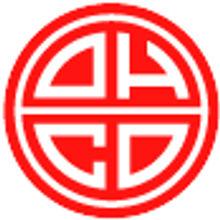 High Paw Pet Supplies is proud to carry Ohco in Fairplay, Colorado. Beginning in China over four thousand years ago, Chinese Herbal Medicine has evolved and matured into a natural and holistic system that focuses on prevention as much as treatment. OHCO's natural remedy formulas always use the highest quality sourced herbs, are non-GMO and double-tested for heavy metals, pesticides or other contaminants.
Supplements:
Supplements: Cold Snap, Stomach Chi, Chi'll Out, OHCO-Motion, OHCO-Flow, Eye Ching, Wan Ton, Allersnap
Come visit our pet supply store in the Fairplay, CO specializing in quality food, treats, and supplies for cats and dogs.